Kevin Wehrmeister
I have been a photographer forever. I began at my high school yearbook, and used photography to earn my way through college. I took a break to raise a family (and to take their pictures) until the advent of digital photography.
I got back into the business as Prairie Creek Portraits in 2004. Since then, I have been taking family and senior portraits.
Along the way, I joined the Professional Photographers of America (PPA), the Texas PPA organization and the Dallas PPA chapter, which we call a 'Guild'. I have attended the 'Texas School of Professional Photography', where I have been able to learn from the best photographers in the world twelve times, learning something totally new and different in each class.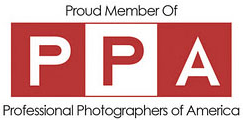 Why Two Brands?
Over the past two years, I have added a new name and brand, to focus on different types of clients and their needs.
Check out the Options available within each brand!